$1,000 SCHOLARSHIP FOR LOCAL STUDENTS AVAILABLE
Mason County communities place a high value on life-long learning, which is evident in the variety of educational options and resources for children, teens and adults. Just as important are the involvement and support from individuals, community organizations, business and industry. The extraordinary natural resources of Lake Michigan, inland lakes, rivers, forests, farmland, and the history of the area are woven into learning opportunities making for very rich and dynamic experiences for all.
This scholarship is open to graduating seniors from:
Ludington Area School District
Mason County Central School District
Mason County Eastern School District
Any other private or public school in Mason County
The scholarship is only available to those students planning to attend West Shore Community College. The amount of $500 will be awarded for the fall semester, and an additional $500 will be awarded for the spring semester, upon successful completion of 66% of prior semester credits attempted. This scholarship is a non-renewable, one-year award.
This scholarship may be used for tuition, fees, books, supplies and other expenses incurred for educational purposes and will be sent directly to the Financial Aid Office at West Shore Community College.
This scholarship will be awarded based on leadership and volunteer work both in the school and in the community. It is geared toward the student who may not be eligible for academic scholarships.
March 18 – General scholarship application due.
The decision of judges is final.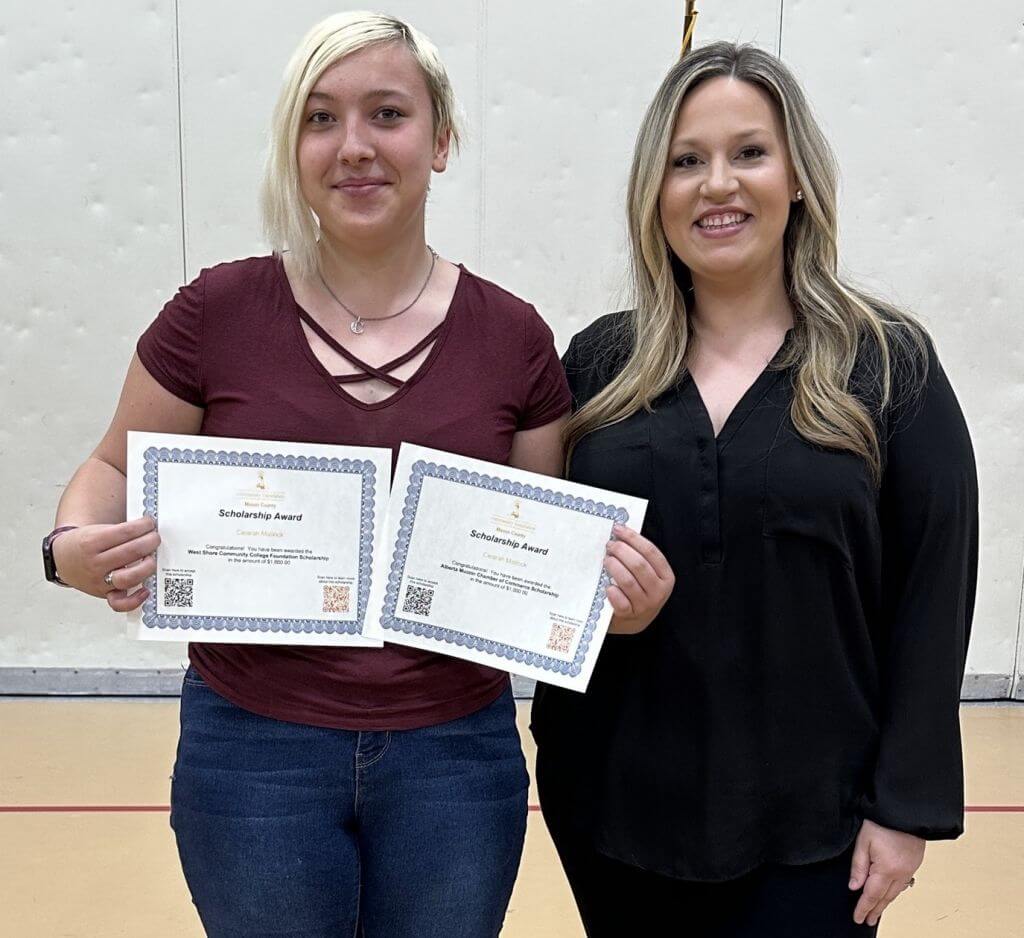 2023 Scholarship Winner
Ciearah Matlock
Mason County Eastern